By Tony Ubani
Rivers State Governor, Barrister Nyesom Wike has assured that he would surprise the Super Eagles with mouth-watering gifts before they leave for the World Cup in Russia.
While declaring the Sun Newspapers seminar open in Port Harcourt yesterday, Governor Wike said that they would shower the Eagles with gifts before they fly out to Russia.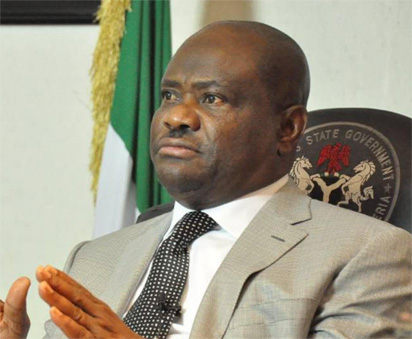 ''WE've been good hosts to the Super Eagles. We've shown our love and support to the team and they made Port Harcourt a home in most of their matches. We'll also shower them with love and surprise packages before they leave. They'll be playing their last game against Congo DR here in Port Harcourt. We're waiting to wish them well and send them forth with all the good luck they need in Russia", the Governor said as they hall hailed him ''Power of Sports".