Peculiar Ultimate Consult, the firm handling the remodelling of the Samuel Ogbemudia Stadium, Benin, says the November delivery date remains sacrosanct.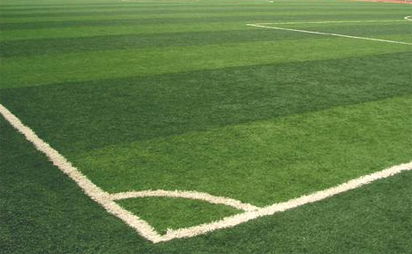 The company's site engineer, Femi James, made the assertion when he did a tour round the project on Monday.
James disclosed that the level of work had reached advance stage, expressing the company's readiness to deliver the state-of-the-art stadium on schedule.
He said one of the major works, the erection of the trusses that would support the roof across the entire stadium had been completed.
The site engineer said the remodelling would see the introduction of additional features to the stadium.
He added that one of the features would be the expansion of the VIP stand to include among others, a press gallery and creation of additional spaces to accommodate more VIPs.
James said that the remodelled stadium would have floodlights attached to the edges of the roofs.
He noted that other features include two new and modern score boards, replacement of all the seats with modern ones, installation of a permanent public address system and additional exit points.
"You will see that the beam that will carry the new seats at the demolished entry point has been completed and the installation of seats will be concluded by June.
"The point was demolished and redesigned because the former was too curvy to carry the roof we are fixing.
"As for the new VIP stand, a lot of work has been done there and by June ending, the shape of the stand will be better be appreciated,'' he said.
The site engineer also said the stadium would have 60 transparent shopping malls and no fewer than 25 modernised offices.
"By transparent, I mean one could from the outside easily see the items displayed at each of the malls.
"However, the number of offices are being reduced because we envisage that we will have a building to house offices.''
He said the refurbished facility would come with new tartan tracks, while the synthetic grass in the pitch would be replaced with natural grass.
James also said that the gymnasium and the tennis courts would also be upgraded to international standards.
"Good drains will be built to take care of the flooding challenge.
"The swimming pool is part of the project but it will be done in the second phase. The entire renovation will be completed by November,'' he said.
NAN reports that as a result of the ongoing renovation, the entire stadium has been closed to sports activities since March.
The Samuel Ogbemudia Stadium, formerly known as Ogbe Stadium, has undergone various forms of renovation under past administrations in the state.
The last major one was in 2002 as part of preparations for the National Sports Festival which the state hosted.
The stadium is named after a two-time governor of the state, Dr Samuel Ogbemudia.
He was the Governor of the then Mid-West Region and later Military Governor of Bendel State, all between 1967 and 1975. (NAN)